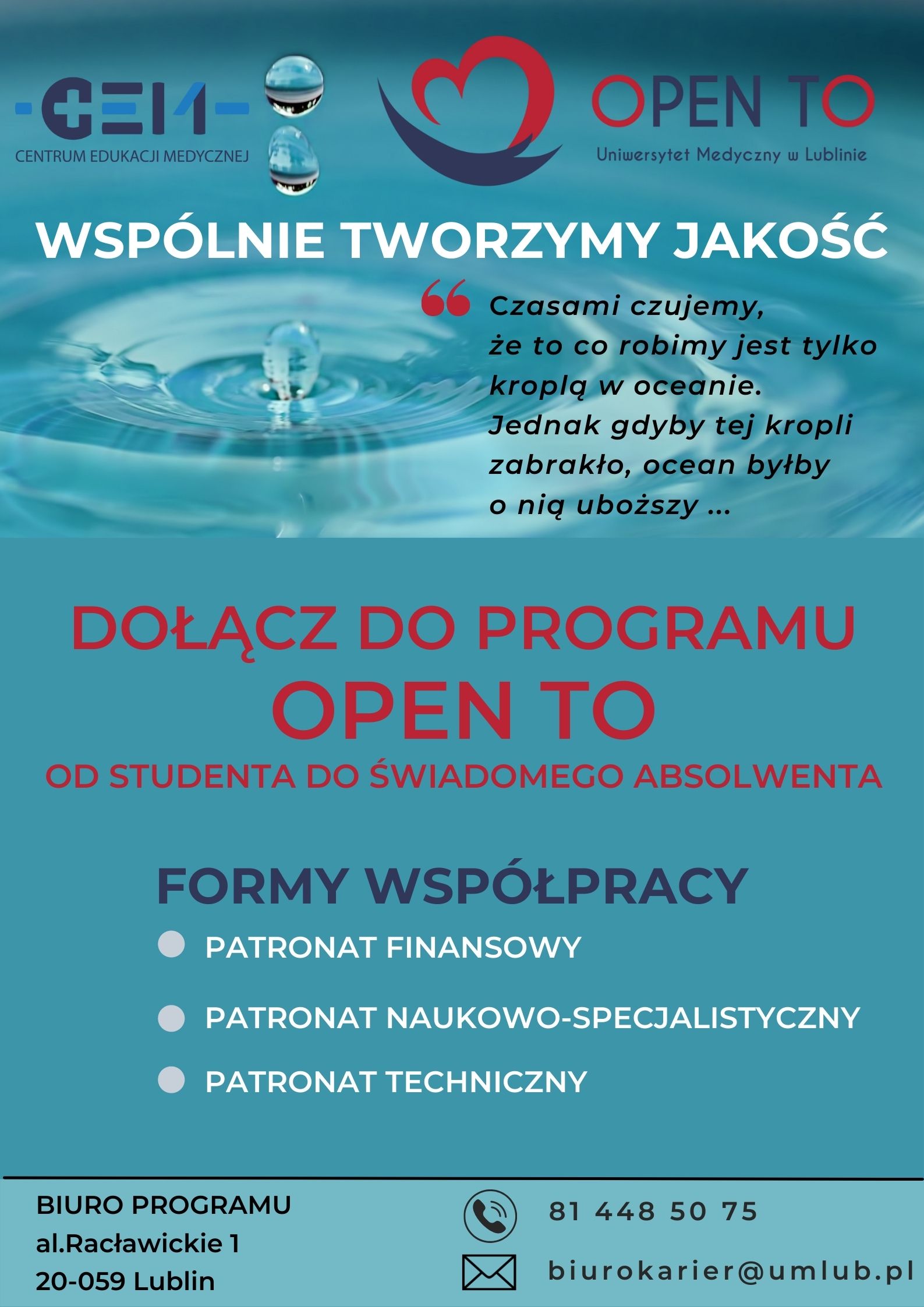 We invite individuals, companies and institutions to cooperate.
We offer the following types of cooperation:
Persons interested in financial patronage can support the Medical University of Lublin by making donations to the following bank account:
96 1130 1206 0028 9097 3820 0033.
After making the payment, please contact me to prepare the Donation Agreement: Elżbieta Pacek, e-mail: , tel. 081 448 50 75
The gathered funds will be designated to the program development and fulfillment of the program assumptions.
Persons interested in scientific and specialist patronage can apply as program experts supporting the realization of the program assumptions.
Persons interested in technical patronage can apply to offer technical support with the University's technical equipment or enable program participants to get acquainted with modern technical apparatus owned by the persons interested in the patronage.
Patrons:


Are you interested? Would you like to sign up? Get in touch with us!
You are kindly welcome!

Centrum Edukacji Medycznej
Biuro Karier
Uniwersytetu Medycznego w Lublinie
Al. Racławickie 1, 20-059 Lublin. pok.13
tel. 081 448 50 75
e-mail: